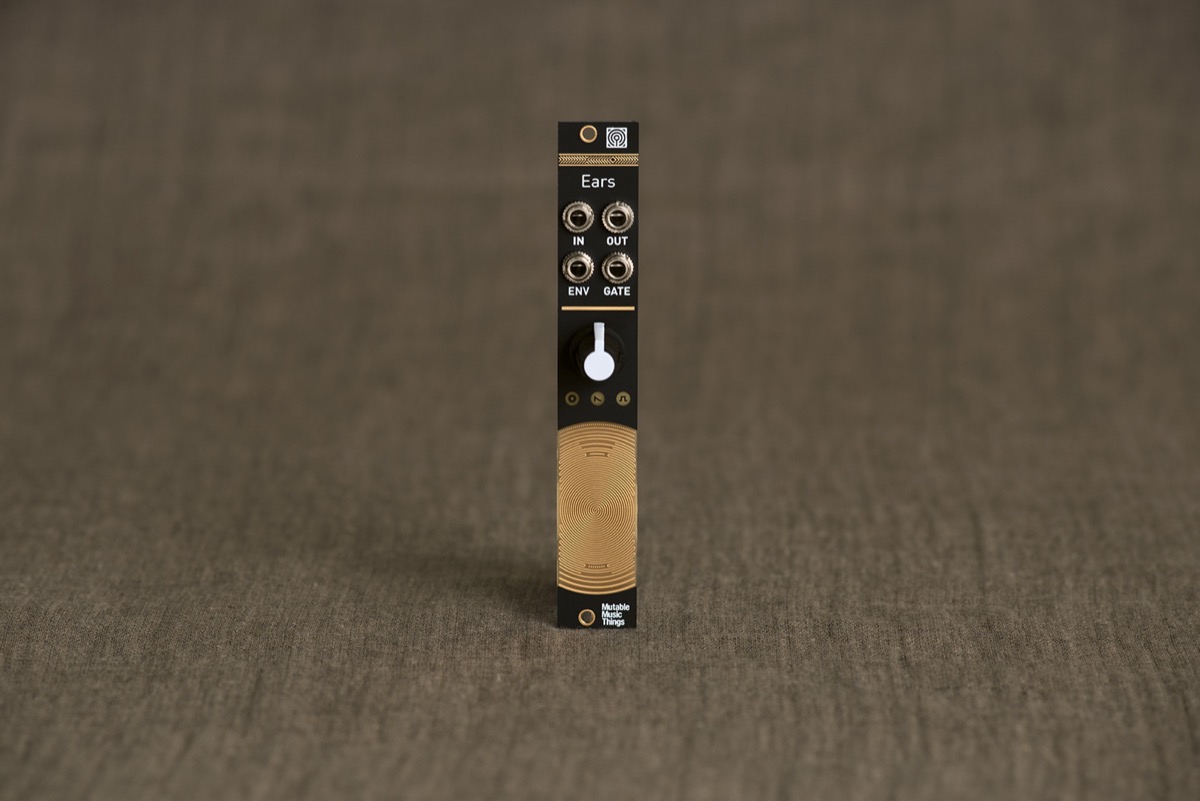 I can hear you...
Ears is Mutable Instruments' take on Tom Whitwell's open-source Mikrophonie module – a contact microphone and amplifier.
A large palette of organic, physical sounds can be generated by scratching, tapping, and more generally collecting any kind of acoustic waves surrounding your modular case – even speaker feedback.
With its built-in envelope follower and gate detector, it can also be the gateway between external audio sources and your modular system.